Hello!
My first post here…
I´m trying to etch qrcodes in anodized aluminun and some smartphones doesn´t read them.
Looking around I saw that it´s better to have a darker foreground.
So I followed this example:
https://forum.lightburnsoftware.com/t/how-do-i-invert-negate-a-vector-engraving/594
But Lightburn showed this warning: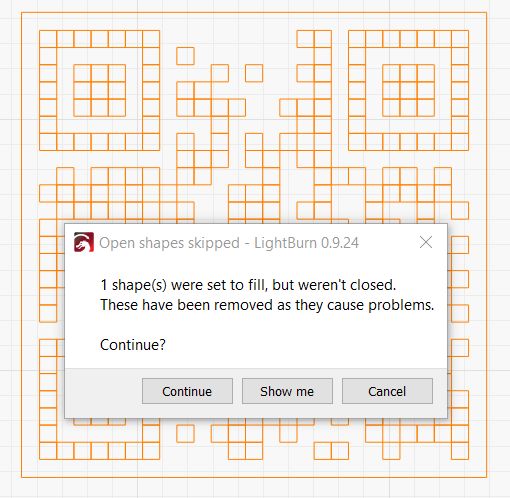 What is the correct way to output qrcode negative?
Thanks.
Eduardo