I had success and failures in the past and now i want to go to the bottom why it doesnt work most of the time.
I add some pictures of my last last two attempts. But first a description how I do. I line up the laser with the first point. First using the set laser position tool, then use move to do the final tuning. Click on the point, which is a small cross, that's printed out on the workpiece. Click set first target position. Then use move to move the laser to the second point, also being a cross in the other end of the piece. Line it up and click set second target position. Finally clicking align output to targets(no scaling)
Then to just make sure it was lining up, I wanted to laser a little line, that line up with the cross. But see results here…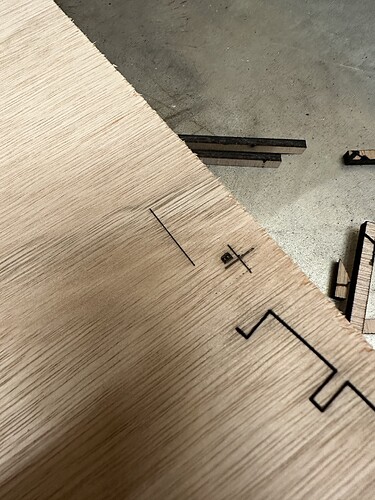 Then I started over. Same procedure but used cross A as second point instead of first as I did in the first run. Then not to ruin the piece more I just framed the line. See how off it is.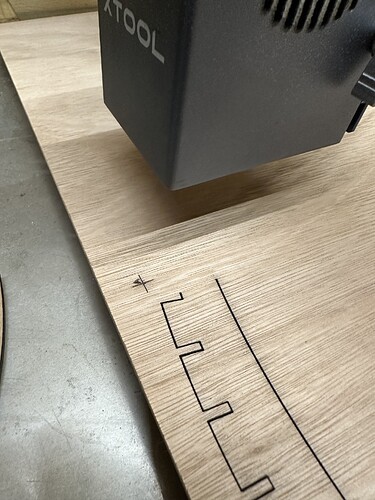 Here is a picture of where the line in the second attempt should be, now trying the vertical lining. But way off as you can see on the picture above.