I want to produce, using laser cutter a bumpy pattern (for tactile area on map for blind children).
My plan is to make raster image (I am not expecting problems here), cut it to the needed area (specified by SVG) and use raster engraving to reproduce this 3D effect.
Main blocker right now is that I produce pattern in raster rectangles, while I want to apply it to a specific shape.
Is there a way to produce intersection of SVG shape and raster image? One workaround would be to apply raster pattern to entire plywood and then cut shapes from it, but that would be massive waste of materials, laser equipment and time.
It would need to be (obviously) accepted by LightBurn, preferably such intersection would be possible to apply automatically.
Is there a way to do this?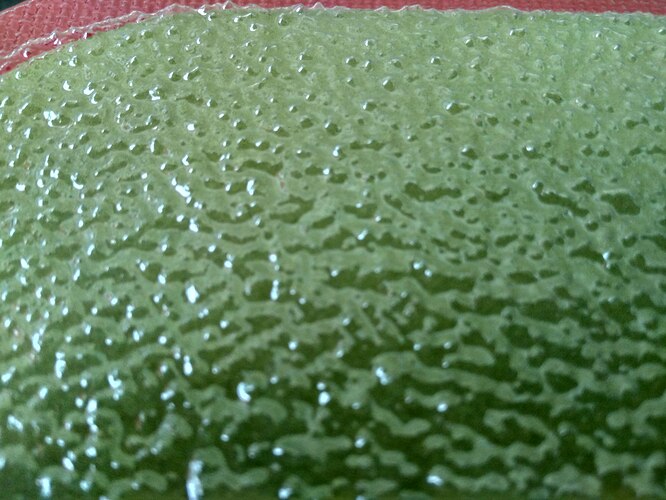 I want to have specific shapes with such pattern. Not entirely sure how to achieve
(1) production of such pattern using laser cutter on plywood
(2) applying it only to selected shapes
I tried some solutions, without a success.
For example hack used in http://www.boogdesign.com/examples/svg/path-pattern-fill.svg to restric raster pattern to specific shapes is not supported by LightBurn (I modified this example to inline raster as base64 - displayed fine, raster disappeared on import to LightBurn).