I have an OMTech 100W Black and Red, and I'm seeing some really rough edges when trying to cut circles or curves in general.
I'm cutting 1/8 maple hdf, 18mm/55%, 0.05mm curve tolerance.
The top circle is from my OMTech and the bottom is from my Glowforge. I'm noticing the Glowforge circle is perfectly smooth but there are visible vertical lines in the OMTech that I can feel as well.
These are about 4" circles, and I've tried changing a bunch of settings, higher power, slower speed, lower curve tolerance, less air, no air, 1mm lower focus height for a defocused cut. I'm not sure what else to try here to get rid of these vertical cut lines and get closer to the smooth surface I'm getting on the Glowforge.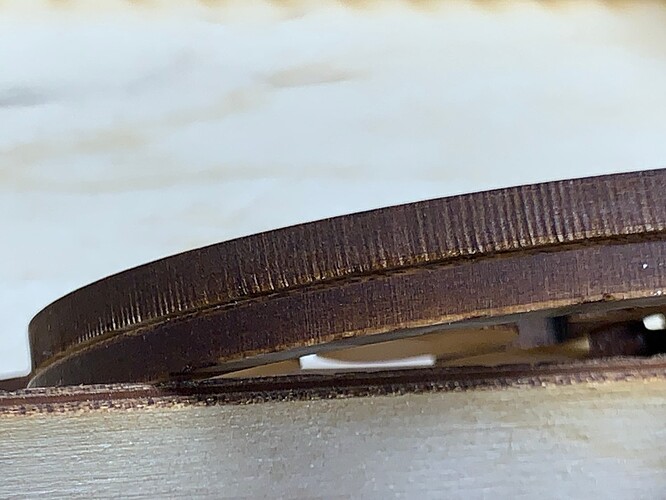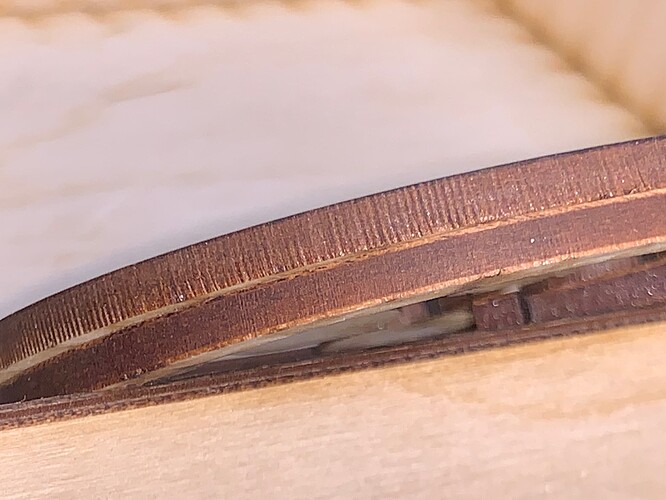 I know these are really small details, but it's just frustrating that I can't seem to duplicate the quality. Any help or ideas would be much appreciated!