I tried to lurk info before posting. 2 days trying but got no result; I have the evaluation license, I like the software but I don't understand why I can't have decent result with scanning.
I tried this simple test: a scanned rectangle inside a lined one; the dimension difference between them is 0.4 mm; spacing between scan lines 0.5; speed 30mm/sec @100% with a 6w diode neje laser (PWM).
I did it because I noticed that while scanning, I get lines starting before/after they should and ending before/after they should.
I think I did 30 or 40 tests tweaking scanning offset adjustment I got NOTHING. Always crap results. I use this cnc for carving and cutting with a router and it works very well but with laser…
this is the result with no scanning offset adjustment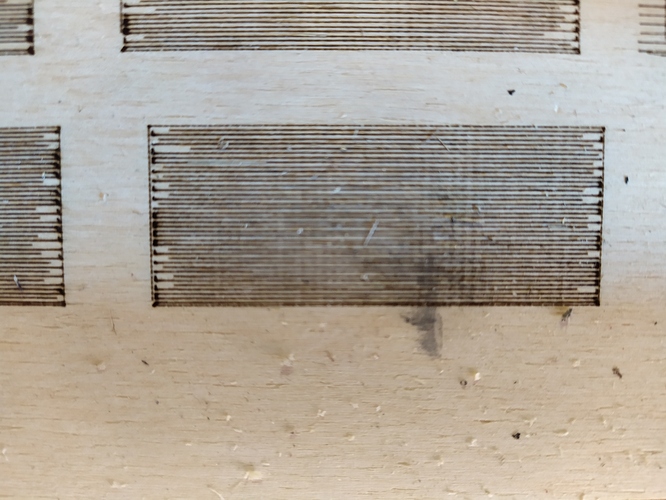 Can someone explain what I'm missing?
thanks