I am setting up a camera to see the laser bed
While doing the "Calibrate Camera Alignment" I get prompted by LB to set the "soft origin" in the menu of the laser.
In the menu of my laser (AWC708C LITE) I could not find "soft origin" in the menu.
As described here: Soft Origin Setting
Any idea if there is another name for the setting?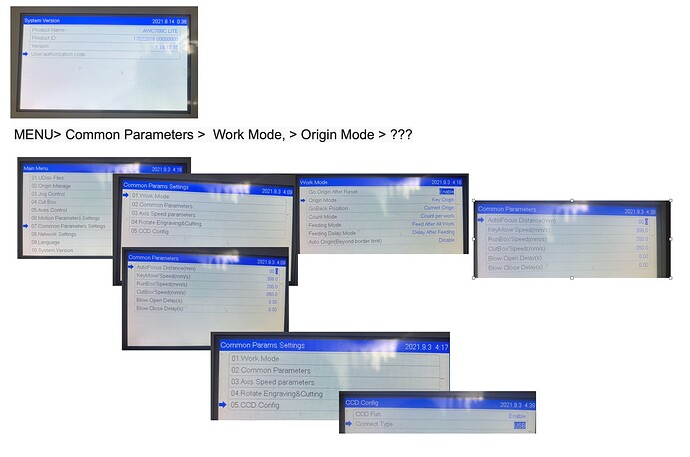 ---
As a result, my laser does not move to the position of the material on the bed.
And will cut from its pre-set origin or current soft origin.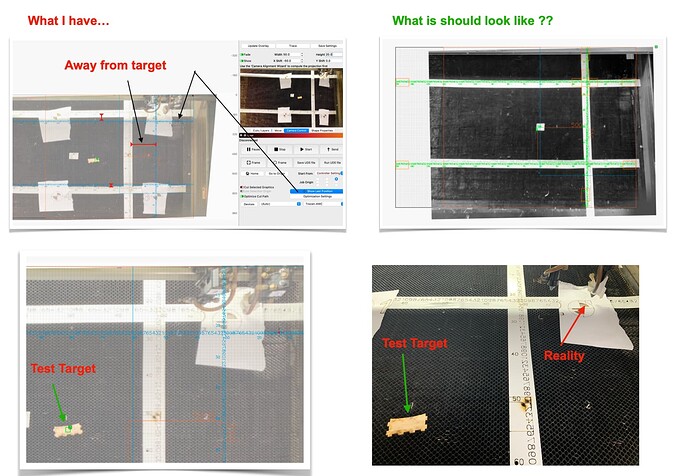 Issue 1: Camera alignment isn't correct.
Issue 2: laser head will not move from "soft alignment position". to the material.
Bonus clue: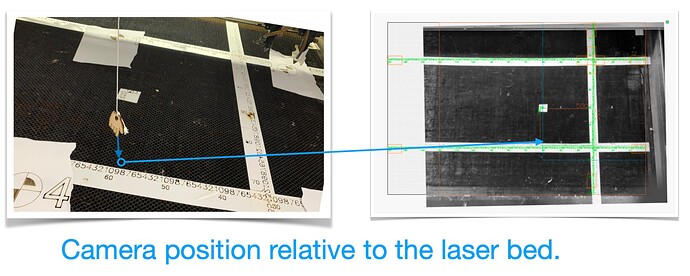 ---
I Use:
macOS Big Sur, Version 11.5.2
Laser AWC708C LITE, 1.19.12.15,
LB: Your version is up to date. (1.0.01)
after update LB: Your version is up to date. (1.0.02) = I get a beachball Crash from apple.
Tried: Standard Lens & Fisheye Lens as a setup.
And: using a tethered iPhone as a webcam.
---
"Soft Origin" would be a good addition to this article
https://lightburnsoftware.github.io/NewDocs/CoordinatesOrigin.html
---
Many thanks