First - this is posted in software but someone told me it is hardware.
Thanks so much for any help at all.
So very frustrated I have been engraving slate coasters for some time. I am attempting to complete a customer order that went wrong 1/2 way through the job.
I line up 4 coasters in a 4x4 grid. This order started off fine. Ran my job and the first two coasters are perfect. The next two were botched. I have not been able to engrave in Fill mode at all. I did a test using Line mode (using card stock for testing) and I could not see any issues. Switch to fill mode and it is bad.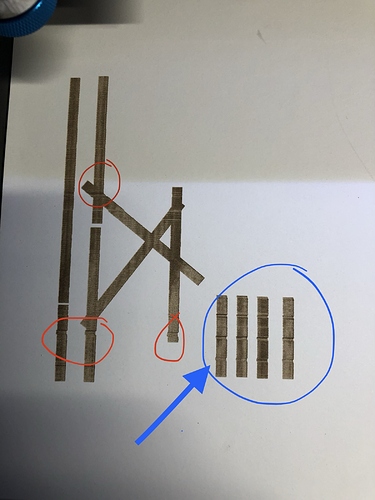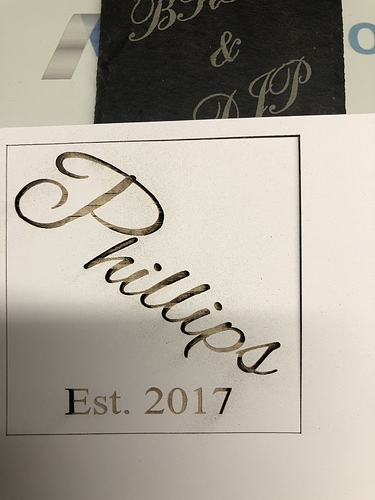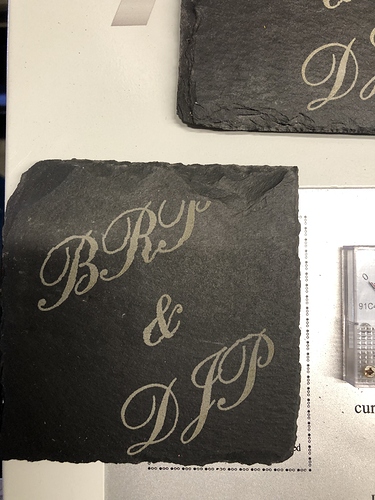 The photos show the glitches and the blue circled group was a separate burn from the other one. That is card stock. The Phillips is fill mode and looks fine.
I normally do Slate at 200 mm/s at 65% power which is about 4 mA. It is worth every time until now.