Hi how do I move / export my settings etc to my new mac?
And for the LightBurn settings,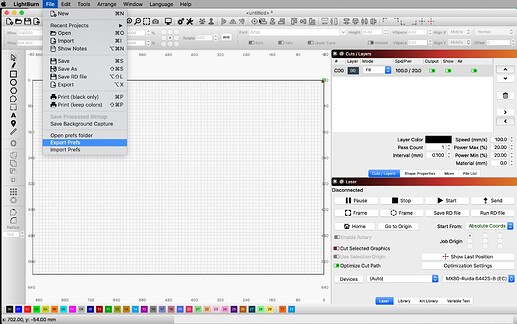 You will also want to transfer any Material and Art Library files and fonts used in previous projects.
This topic was automatically closed 30 days after the last reply. New replies are no longer allowed.