Crystal ball asks… Which Firmware version are you running on your xTool D1?
I believe that you'll see the firmware version if you scroll back (up) from those messages in the Console window.
This may be worth review:
I'm looking in the console window for the firmware version, and can't see anything that says firmware I see a lot of number and stuff. core was running…EPCI…ELF file…Backtrace…any of those?
The firmware version information is in the first few lines of text in the Console window when the engraver starts. Disconnecting and reconnecting the USB cable should force a restart and the 'welcome message' (or first few lines of text) to appear.
After texting lightburn chat, they finally told me lightburn won't work for macs. but I've read of people using it. I did however find my version of firmware v40.31.002.01 B5 he told me to go down to a different version, but that link just toggled back and forth to zip files. I'm stuck, but I do thank you for trying to help me any suggestions I'm willing to give it a try.
This isn't an official video, and there are a couple of potentially inelegant word choices but I found this worth exploring.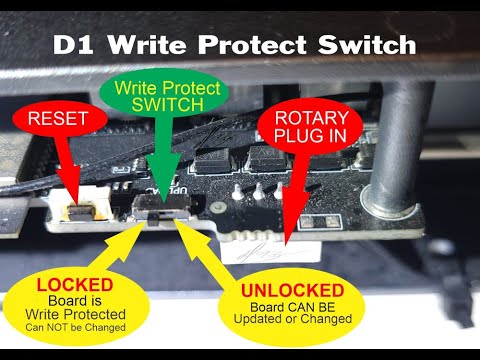 I saw the write protect switch on someones post checked mine. I watched the video, is this still ok with the D1 pro? I would rather use lightburn but all this is so hard to do, I've worked in graphics programs most my life, got into paper cutting and now trying this. I guess I just don't understand why creative space works and lightburn wont.
This topic was automatically closed 30 days after the last reply. New replies are no longer allowed.