So We are waiting for our machine to arrive. It's still in Los Angeles.the container was flagged to be X-rayed then It was flagged for an additional intensive examination. All this because of the timing with the Corona Virus and because it came from China.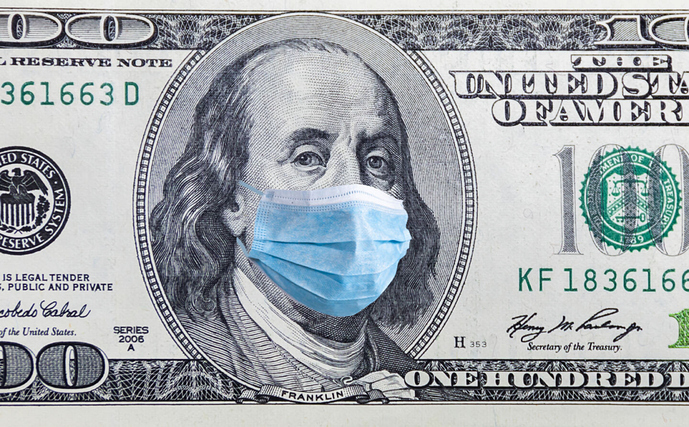 If you think the government is paying for all of this excess inspection you will be wrong. The importer pays for all of it even if nothing is found. I would agree it would be fair for the importer to pay if anything was found To be in non compliance . But everything in our shipment was in order. Pretty upset that they can now create fees out of thin air and there is absolutely nothing you can do about it.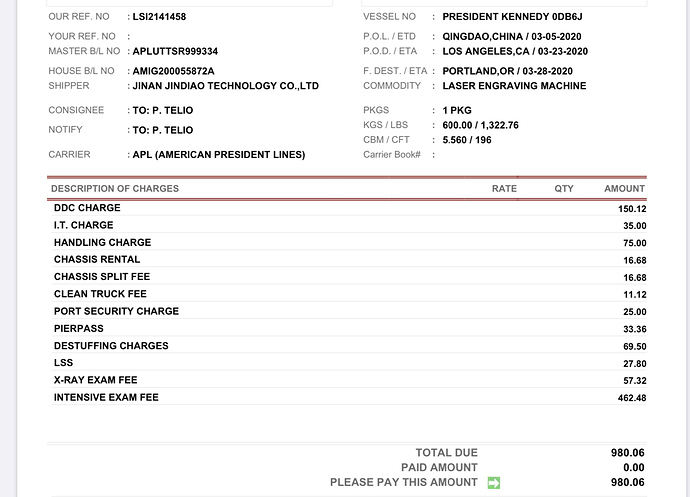 Keep in mind that these fees are over and above the tariff fees charged for importing the laser from China which are at currently 28.5% of the value
We started this adventure back in Mid 2019 way before the tariffs and this Corona Virus fiasco.
Learn from us and take all into consideration before investing in A laser from China.
Buy an American Laser or a Chinese laser already imported from China and in the USA or get prepared to pay up the kazoo in fees over and above what you think you will pay for the laser.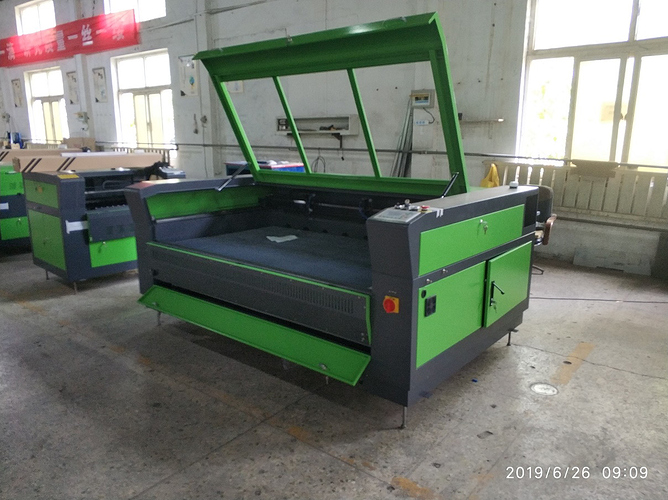 Nevertheless we are still very happy to get our dual head laser even with the additional fees the value savings are astronomical . The timing with the economy and the income is just a small road bump.
Warm Regards and Thank you for your ear
Sasquatch