Hey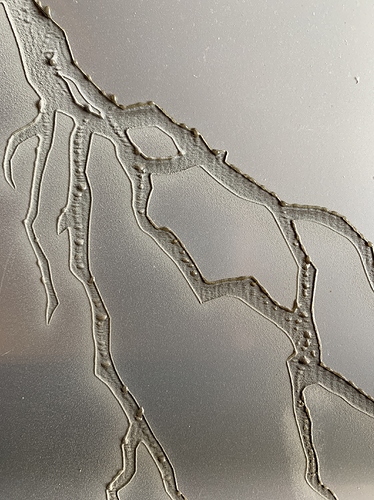 I've recently started learning to use my laser engraver and have a quick quick to ask.
I'm engraving on 3mm ABS plastic sheets which come with a layer of film on them. Now I can't take the film off as it's beneficial for paint finishing the creations I make.
However on some occasion there is a build up of the film which stays left over on the engraved parts - which makes the paint finish look hit and miss when film is removed after.
For the settings on the part where it's worked, I ran it at 200speed and max min power 20/5.
If anyone's for any idea of how I can stop this happening. I think it's because of the wider area it's using but can't understand how to change it. Maybe speed or lines per inch or power…
Thanks for any help