If I set LightBurn to Current Position and then set the Job Origin to anything but the lower left corner, the machine frames in the wrong place. It always frames as if it were starting from Current Position but with the Job Origin in the lower left corner.
I'm using a 22W Creality Falcon 2. I'm using G-Code files instead of a USB connection.
Below is a picture of a scrap piece of cardboard I was running tests on to figure out alignment. You can see my pencil marked X, whcih I was trying to hit the center of, and the engraved target. I've added a green square showing the actual frame of the part as it is engraved. I've added a red square showing approximately where the machine framed. I also included a screenshot of my start and origin settings.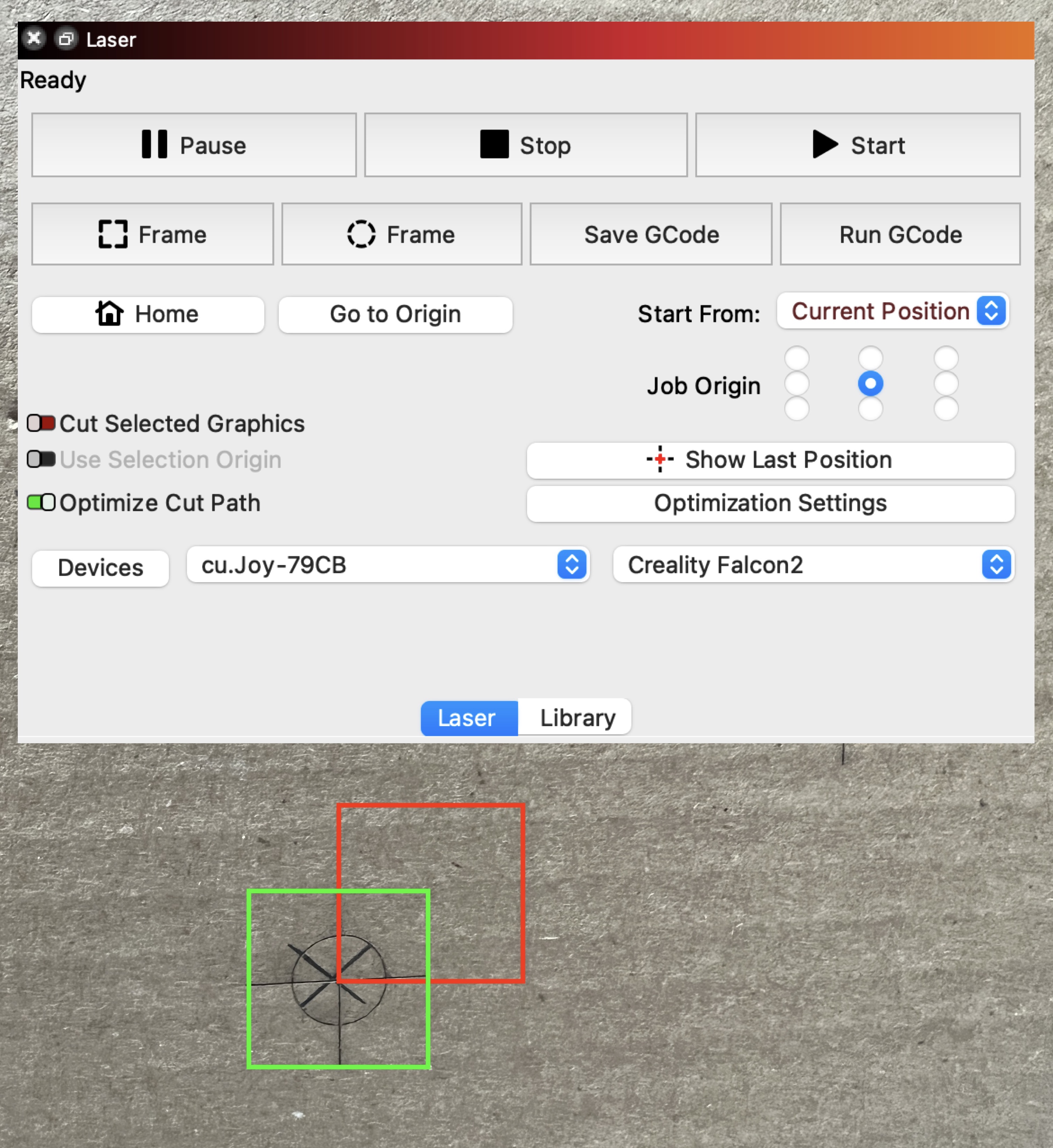 Any help is appreciated.
Thanks,
Joel