I have what I believe to be a "Laser Engraving Machine - 3000MW Blue CNC" It looks like the one I have.
Laser Engraving Machine - 3000MW Blue CNC – Joy General Store CA )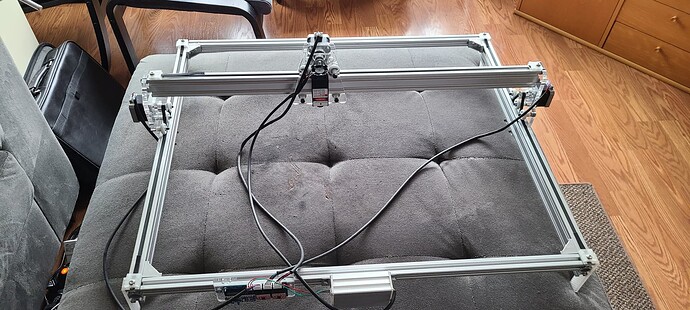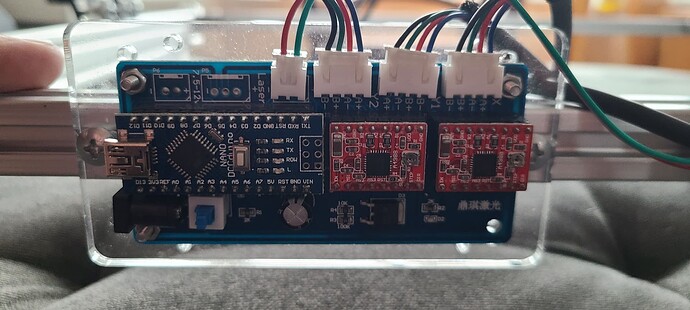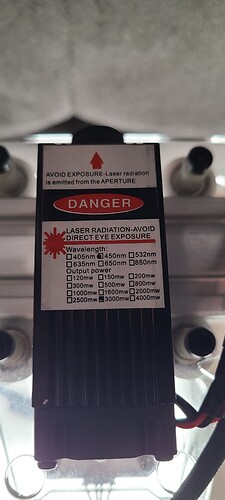 And no I'm not using it on the ottoman
Installed Lightburn, it wouldn't auto find my laser, added it manually using grbl controller.(tried others
and they wouldn't do anything)
Adjust com port (varies with startup(no auto selection)), load image, save gcode, run gcode or just hit start, head moves then appears to work but laser doesn't fire. In move window fire button works. In move when I hit the direction buttons the head move in a square. Then I have to hit the reset button on the controller board.`
I read most of the threads mentioning no fire. No luck. I did find the fire button with one though.
Ok… I tried another software it works, but only for about 1/4 of the image then stops. That's all the trial allows.
Thank you For Any help
Bill