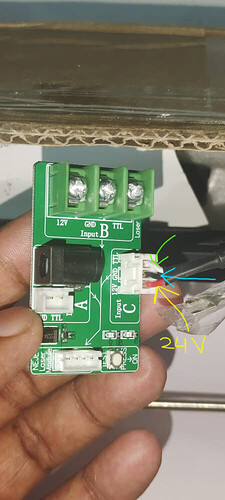 So the yellow marked(red wire) is 24V coming from ortur , blue marked(black wire) is ground wire and green marked(white wire) is PWM/TTL , am I right sir ?
If yes, then I should connect only blue and green marked wire to their respective slots and exclude the red wire and then connect the 12V 2A adapter directly to the board and this should make the machine and laser work , right ?
Also, just curious to know that what if I connect only TTL/PWM(white wire) to this board ? Will it still work ? Actually I don't know the working and role of ground wire so that's why asking!
Also there is a seperate fork shaped wire is given(in the above image, above the text 24V, enclosed in cello tape) that is to be attached to one of the four screws like this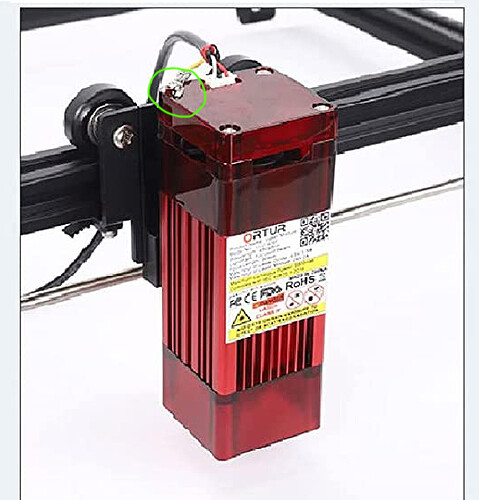 This is also a ground wire, so am I supposed to connect both ground wire or only one or no one at all ?