Just got my new 20W Ortur Master this week and am running some test cuts, and I can't get the laser to focus on both axis.
With the laser firing, I try to dial the nob below the laser unit to get a dot, but instead I get a sharp line, long in the X axis, thin on the Y axis.
Not surprisingly, when I cut with this, I get a box with two sharp lines and two very wide lines. The picture below is the best I could do.
I assume this is a hardware problem? Is there someway I can fix this or do I need a replacement laser unit sent to me?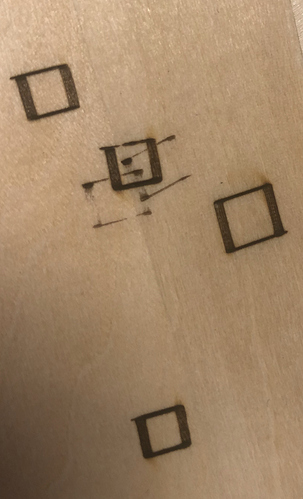 @OrturTech It's really nice to see that you're an active part of this forum and community. Thanks!