Hi there,
I am looking to install a skr v1.4 into my k40 but i am just getting a bit stuck with the wiring .I have read the skr v1.3 write up that is on this forum but because they use a different type of psu than mine its just throwing me off lol.
The psu i have is the one with the jst connectors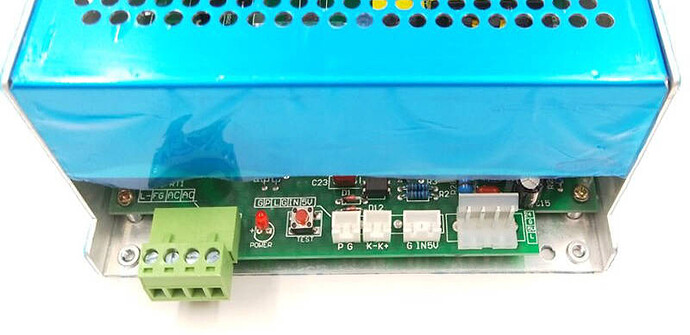 Now am i correct in thinking is all i need to do is connect the L wire on the far left to a pmw pin on the skr i.e pin 2.3 which is the fan - .
The 24v is coming from a separate power supply and i just disconnect the 5v and leave disconnected.
Also i flashed the cohesion smoothieware firmware.bin to the skr and since doing that the board wont show up on my macbook ,does anybody know why this might be please.
Any help is gratefully appreciated thank you Nutbox